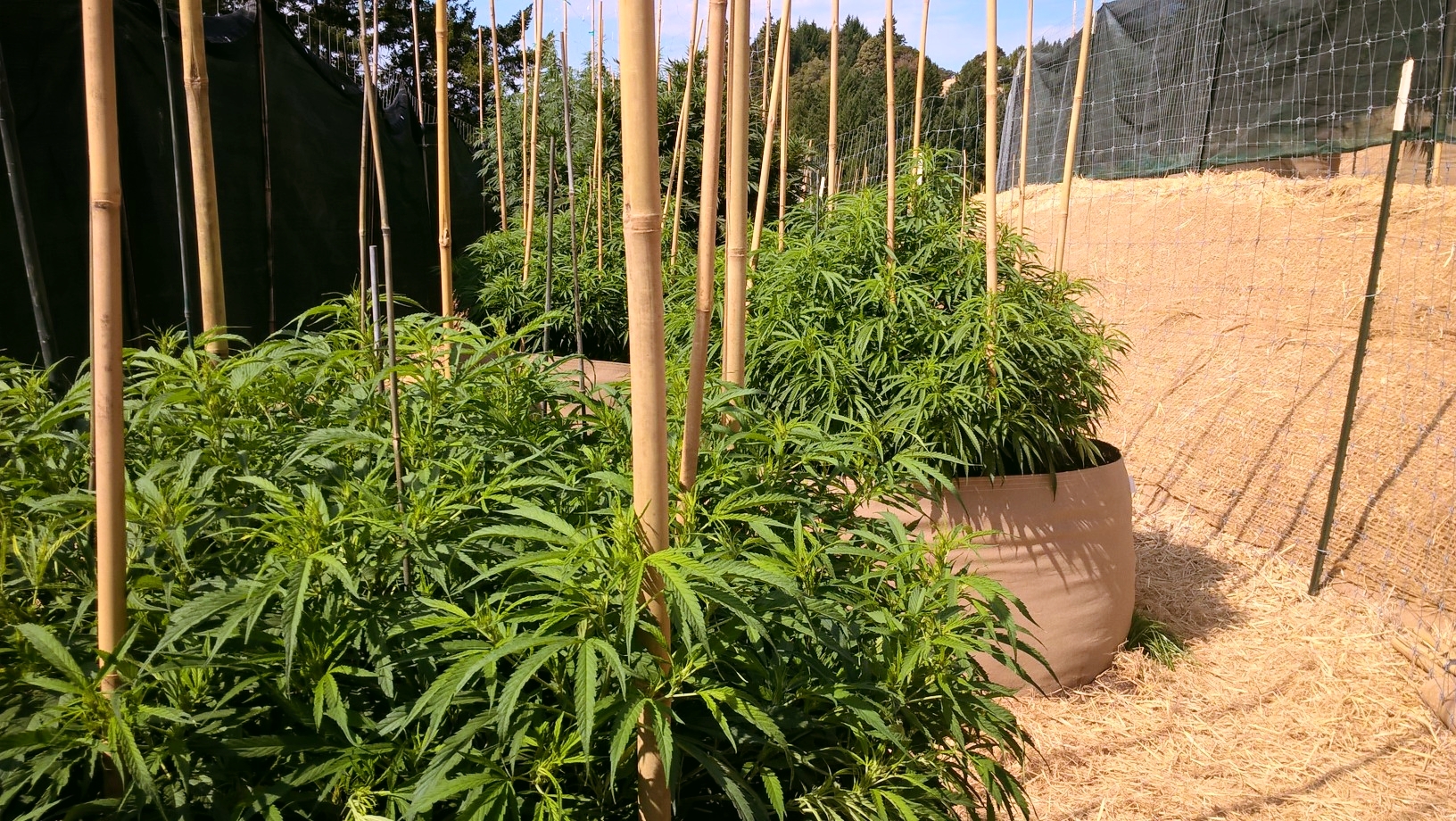 The owner of Laughing Farm, Corinne, has been a medicinal cannabis consumer and cultivator since the early 1970's. In her mid-twenties she was diagnosed with Multiple Sclerosis (MS). Very little was known about the disease way back then. Doctors prescribed rest, a low-fat diet and the imperative "avoid stress". Doctors thought benzodiazapam would be helpful to control MS symptoms and exacerbations.
Valium was not a desirable treatment and friends introduced Corinne to marijuana as an alternative. Bingo! A whole new world opened, and Corinne began a decades long adventure into cannabis.
Once Propositions 215 and 420 were passed, Corinne continued to evolve with the regulations as a Physician Recommended medical patient and collective member.
After living off-the-grid for twenty-seven years in the Sierra Nevada at 7500' elevation, difficult at best to grow cannabis outdoors, Corinne moved to Mendocino County to continue cultivation in the Mecca of cannabis growing regions. She had always known the heritage and legacy of cannabis in Mendocino and decided this was the place to be.
A few months after buying land west of Ukiah in 2015, the State Water Board dropped the first cannabis water use regulations. The County and myriad other state agencies soon followed suit and an assault of new laws turned all things cannabis upside down. During these past few years of regulation development, Corinne has endeavored to be compliant and licensed and intends to ride out this political and regulatory transition of bring small, craft cannabis from the darkness of prohibition into the light of legality with education and sustainable farming practices.
Corinne's personal history with medicinal cannabis has created her devoted and passionate relationship with the plant. She advocates for appropriate and reasonable cannabis policy at the County and State level. She hopes to open Laughing Farm to the public when canna tourism is approved in Mendocino County. Stay tuned…